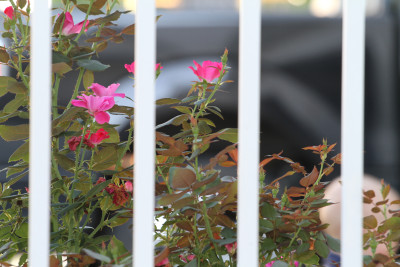 Informed buyers save money and avoid last minute hassles. Use this checklist to help you search for, find and buy a new manufactured home.
Track your credit situation before hunting for a home. Get a copy of your credit report, check it for accuracy and correct any errors.
Determine how much you can afford to spend for a new manufactured home. Use our mortgage calculator to figure out this amount.
Look at your total financial picture before making any home buying decision.
Make a written list of your housing needs and wants to help you decide on the type of manufactured home that best fits your budget.
Take an active role, ask questions and negotiate your best deal before signing a home buying contract.
Review home warranties and what they will protect.
Compare and secure insurance for the mobile home. Since insurance is a long-term expense, getting the best value gives you savings that continue. Foremost is a national leader in insurance for mobile homes.
Secure final loan approval and commitment from your lending institution.
If possible, inspect your new manufactured home before closing and settlement. Check over the frame, walls, roof, windows, doors, electrical, plumbing, heating, cooling, storage, furniture, floors, and ceiling.
How To Trim Your Budget
Ready for a new manufactured home, but want to have a bigger nest egg before you buy? One of the best ways to save money is to cut everyday expenses. Here are a few ideas to help you trim your budget.
Pay off your credit card debt as soon as possible or switch to a less expensive card. Try not to charge anything you can't pay off at the end of the month.
Write down everything you spend. After two weeks you may be surprised to see how much money is spent on items you don't really need.
Do business with a bank that has convenient ATMs located close to your home or work to avoid extra charges for each withdrawal.
Keep your checkbook and other accounts balanced so you will know how much money you have and where it is. This is another way to avoid bank charges.
Consider buying your next car rather than leasing it. Buying is almost always a better investment than leasing. So is buying a used car instead of a new one.
Lower your energy bill by raising your air conditioning in the summer and lowering your heat in the winter. This simple action can save hundreds of dollars every year.
Give up smoking or cut back. You'll save money for every pack you don't buy. As a non-smoker you will also be eligible for lower health and homeowner's insurance premiums.