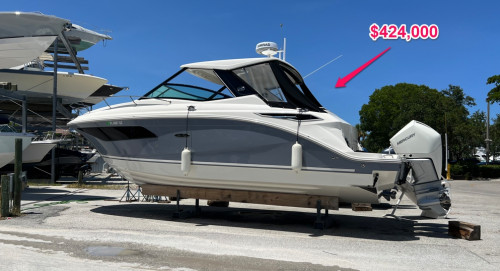 Chances are, your boat insurance policy only had $300,000

Nicholas Springer
If you own a boat, there are many reasons why you need an Umbrella Lability Policy.
Take that boat for instance.
That boat is a 2021 Sea Ray 320 Sundancer with three 300 horsepower Mercury outboard motors. You can buy that boat today for $424,000. Whoa. You can have over 8 people on that boat while doing 40 miles per hour down the intercoastal waterway. Awesome!
Now lets say you own a different boat. Maybe something like it and you are doing 40 on that same waterway. Something happens, and you guys collide. Maybe you were looking at the radar, or stereo or your were making sure your daughter still had her life jacket on. But your hit them and really damaged their boat.
Chances are, your boat insurance policy only had $300,000 in liability... or maybe it had only $100,000 like so many other boats out there. What happens next?
Even if you didn't hurt anyone and only did damage to the boat it self, this is going to be costly. God forbid someone was injured!
This is exactly why you need an umbrella policy! A good rule of thumb is to have a liability limit as high as the value of your boat. Then take into consideration the boats you will ever come near and add them to that limit. This is where the $1 million umbrella comes into play.